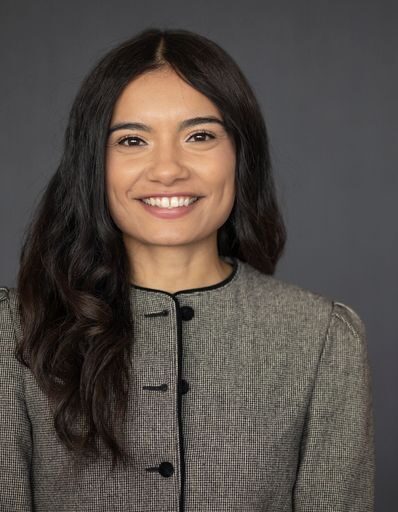 Cristina Figueroa has a personal connection to the mission of JTB and wholeheartedly believes that those in the legal field, as advocates of justice and equality, should be demographically representative of the population they serve. She understands that in order to accomplish a more diverse legal field, scholars from all socioeconomic and cultural backgrounds need exposure to legal education and careers at an early age. Cristina Figueroa is excited to merge her background in law and education to help JTB "light the spark" in scholars to pursue and succeed in legal professions.
Cristina graduated from Northern Illinois University College of Law in 2015. She worked as a judicial intern at the Cook County Circuit Court and was an intern with the Zeke Georgi Legal Clinic. She also worked for NIU LAW's Health Advocacy Clinic conducting outreach to low-income community members in need of legal assistance. Cristina has experience in the classroom as a lead teacher in Chicago's Englewood neighborhood and as an English teacher in South Korea. She thrives when working with diverse students and is committed to ensuring that all students, regardless of their ethnic or socioeconomic background, have the ability to continue higher education and pursue legal careers.
As Program Director for JTB, she is looking forward to cultivating an interest among young scholars to pursue legal professions while helping law students navigate the field.